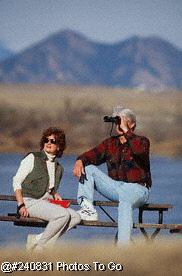 What I love about the web is the opportunity to share my devotionals and other great devotionals that I come across with others. I also like to hear what others think, and to exchange ideas. The feedback that I have recieved has been very inspiring to me, I do not do this of myself, God is the perfecter of it all and I am HIS servant.

Below on this page, I'll share some of the comments I've received in my guestbook and via e-mail.
Boy, did I ever need that devotion today. Thank God for your obedience in serving Him!!! That was just a breath of fresh air for my day. God bless you, Joanne


Loretta: I love this devotional! Wow! I subscribed to it so I can get it in my E-Mail every day! Did you get my last E-Mail? Hope to hear from you soon! Love, Christine
Thank you, that is exactly what I needed this morning as I prepare breakfast, make the beds, pack lunch and get ready for work. May God bless you as you have blessed others. :-) May I not forget to take time to pray to my wonderful Savior as I am going about my routines. Joanne(lifechanginglove)
So True So True. Look forward in reading more daily devotonals. Trent and Theresa Friesen

Great site! Very nice look. God Bless. Visit us when you get a chance! The Mark Robb Family
Loretta,

Thank you for adding me to your mailing list. These daily devotionals have
been a real blessing to me! I hope and pray all is well with you and yours.
Love in Christ, Maria Milligan
Dear Loretta,
Perfect timing! This week, being that I live in a seasonal area, I am layed off for 6 weeks and am painting and decorating. What better a way to start off my home redecorating week, then with putting things in perspective. God bless you. Because of this timely prayer I am sure the Lord will guide my hands, thoughts and concerns as I am painting walls.
Thank you, Joanne
That was a great devotional it got me think about my motives behind some of the things I do.



Hi Loretta...you didn't "mess up" on the June 23 devotional....this one was
meant for me... a confirmation from God. Thank you. Our mistakes are often
orchestrated by the Holy Spirit, although we usually don't find out until
later. Love in Jesus, Maria Milligan




Thank you so much for all the devotions, but most of all today's. That is getting printed out, going on my wall, and in my wallet. It will be prayed every morning. Years ago, when I was first Saved, I learned that. I used to have my Kids and myself put on our Armour of God each morning.....Thanks for the reminder, it is a good habit to get (back)into... God bless your day....Joanne
Dear Loretta,

Hi again. I am enjoying your daily devotions. Do you write them yourself?
Thanks for sharing these. Have a blessed day sister. Maria


HI Loretta, Haven't talked to you in a while, but just wanted to say thank
you again for sending these lovely devotionals on. Be blessed in Jesus
name.....you are a blessing. Love in Christ, Maria/Mary P.S. They all
speak to me, but this one did especially.


God bless,
Yes I am so glad I know where our true bread comes from. Thanks for the morning devotions, they are short and to the point and get my mind off myself and on to Jesus...Keep them coming, and have a wonderful day...Joanne


I love the 2 devotions you have sent. I pray God will lead you and help you to minister to us. God bless you.
Marlene
Dear Loretta,
I want to tell you how much I enjoy your devotions. It is amazing how they apply to my and what I am about to face each day. Thank you for taking the time and energy to share your devotions. I just want you to know how much I am blessed by your service to the Lord.
Love In Christ,
Marlene
Dear Loretta,
I am so blessed by your message every day. Thank you for taking the time and doing what God has called you to do. I am going thru a very serious medical condition and everyday, I read your message and it ministers to me and my needs for that day. God bless you.
Your sister in Christ,
Marlene
to whom it may concern:
i would love to share this minstry with other women, how do i sign them
up.


I am so thankful that I found your e-mail site. It is a breath of fresh air in a world was warped with fleshly lusts.

God Bless You,

Sister Carnegie

:o)

Thanks a bunch for these mailers...Today's really is an inspiration to me:-) Joanne
Thank you for the devotuion. I love the story of Ruth, it is my favorite story in the Bible. Have a nice day :)

terri K

Thank you for the devotion. I really really needed it today. MY wonderful son, the son who tells me that I am the best Mom in the whole world, the joy of my life, turns 13 today. I was told last night he is in a lot of trouble. He is no longer getting the good grades he has always gotten. Now he is lying, making up stories, and he stole a laptop computer from his teacher and erased all the software on the computer. Tonight I am calling him to wish him a happy birthday. I have no idea what to say to him.

And my daughter the Marine has been home for 4 days now from California. This is day 5. She is somewhere in Mass spending time with all of her friends and her foster parents, but has not called me at all. I do not know when or if she is going to visit me before she goes back to Calif. I feel like saying, forget it Heather. You don't really want to see me, you don't really care about me, so don't bother coming to see me. Just have fun with your friends; maybe I/'ll see you next time.

I am so sad today. I did not sleep well at all last night. I am so tired. I have a pounding headache and I am sick with all of this emotional junk.

Anyway, thank you for the devotional. Maybe I will go back and read it again. Five times.

Love

Terri

What a wonderful prayer. I prayed this out loud this morning. I talked to God earlier this morning, telling Him how sorry I am that I do not talk to Him more. There are so many needs, so many many people to pray for that I get overwhelmed. i could pray all day... but I don't. I will pass this along, and maybe I will even buy the book suggested... "When I'm Down On My Knees"

Loveya :)

Terri

Good morning Loretta:
girl this was a good one, i really needed that. i have, no had :)
a problem with people who purposely disobey God, i had no uses for them,
and when they came back to the church i had no parts of them. i wasn't
looking down on them, it's just how can you say you love God so much, be
filled with His Holy Ghost, and go do the things they do. so i was mad
for what they did to God, but i realize today, it not my place to do act
that way, and further more in doing that i am blocking what God has for
me.
so i just wanted to stop and say thanks.

p.s. the other day i was reading this devotion about marriage, girl after
reading it chills went through me if more married couples read this, there
would be no bad marriage. so i am sending it to you to read so that you
can spread the good news :) since reading it i have been sharing it with
everyone.
love
apryl
Hi Loretta:
i just wanted to thank you for this email, i am a sabbath school teacher
of 8years, and i have those days also,
i am in school now to get my degree in teaching, and i have had a taste of
whats in store, through my sabbath school class, so this teacher's pray is
very dear, i am going to put it on my site for teacher, come to think of
it, i think i may use the whole thing,
thanks again,
love
apryl